Thomson Outfitters is a family owned and operated outfitting business founded in 1936. Experience 82 years of history in every hunt! If you are a hunters with 0 to 9 preference points looking for a quality elk hunt, we've got an elk hunt for you!
We have four great hunt camps to choose from including 2 pack-in and two drive-in camps. Our 4 elk hunt camp options allow for greater hunting opportunities for all. We offer traditional horseback elk hunts from all our camps with knowledgeable professional guides, great mountain horses, excellent meals and comfortable lodging.
Archery hunts start September 10th and rifle hunts start September 20th- right in the heat of the rut! We also offer Type 2 hunts starting October 1st and Type 1 Hunts starting on October 15th. To experience Wyoming elk hunting like no other, give us a call today! (307) 367-6507
---
4 Great Elk Hunt Camps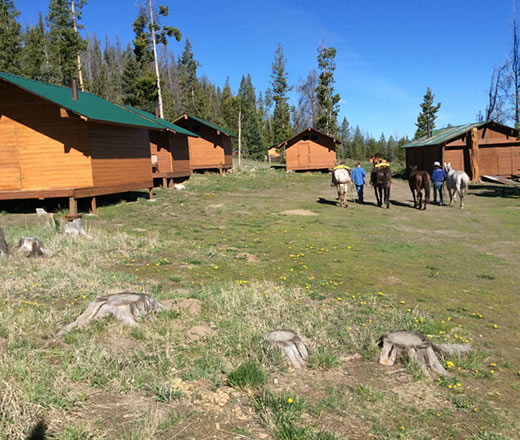 Green River Camp
This camp offers 3 brand new cabins, a cook shack and dining area and a shower tent. This camp is located 3 miles below Green River Lake.
Our Green River Camp is a drive in camp so you can bring anything you would like. If you are looking to get away and you really don't want to "rough it" this is the camp for you.
We run Type 1 & Type 2 Elk Hunts from this camp location.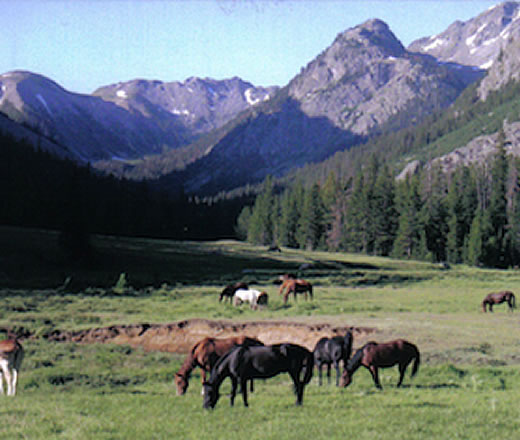 Porcupine Camp
Our Porcupine Camp offers views that are unsurpassed in this great high country camp. This a very productive elk hunting camp where we have harvested some big elk.
We primarily run Type 2 elk hunts out of this camp.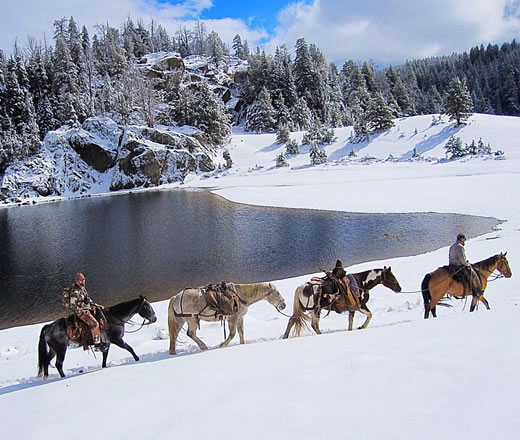 Wolf Lake Camp
Located south of Pinedale this camp is a very successful elk camp. Numerous years we run 100% success and most years way over 100% opportunity on Bull Elk. The archery season starts on September 10th & the rifle season opens on Sept 20th- right in the heat of the rut, so if bugeling bulls are your thing this is the camp for you.
This camp is a drive-in camp. Hunting is done via horse in a beautiful wilderness setting. Enjoy comfortable sleeping arrangements in wall tents with wood floors & wood burning stoves. After your day of hunting we provide hearty meals in a separate dining / cook tent.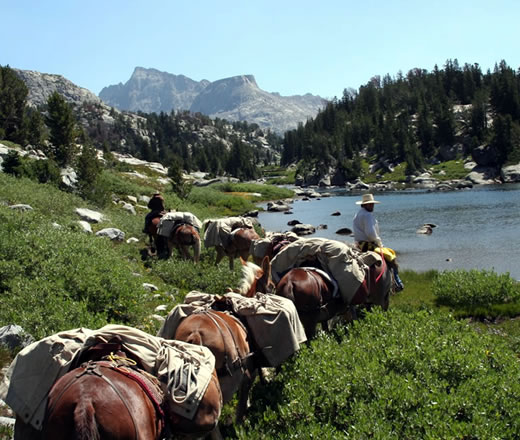 Star Lake Camp
This camp is in the same area as our Wolf Lake Camp. We use this camp for the opening week of rifle elk and occasionally we do an archery hunt out of here as well starting Sept 10th. This is a pack in camp with wall tents, cots and wood stoves. This camp has great success rates and everyone who hunts out of this camp wants to come back! This camp is generally booked at least 1 year out if not 2 so get on the books early. This camp usually offers a 100% success rate on bull elk.