SNS Outfitter and Guides is Wyoming's largest outfitter, offering a greater variety of hunting opportunities than any other outfitter in the state. We lease more than 750 thousand acres of incredible big game habitat. Our hunts are totally free range, amid some of Wyoming's most beautiful and expansive country. We offer an amazing variety of elk hunting experiences. From wilderness archery hunts, to rifle hunts in spectacular high alpine country, and private land hunts on a 100,000-acre ranch, there are elk hunting opportunities to suit anyone. Elk hunting can be physically challenging, but we use experienced mountain horses to access the best country and provide our hunters with the best opportunities. Call us at (307) 266-4229 to book your hunting adventure or visit us on the web at www.huntwyo.com.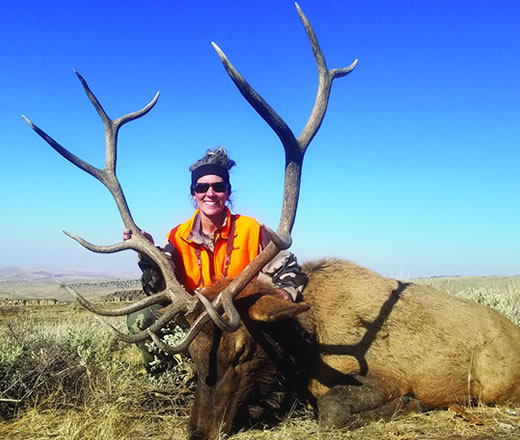 Private Land - Rifle Elk
This ranch is truly a western classic and encompasses in excess of 100,000 acres. The terrain varies from vast expanses of sagebrush draws and coulees, to rimrock ledges, juniper canyons, patches of aspen and thick stands of pine. It is home to a resident herd of Elk numbering anywhere from 1,200-2,000 head.
The camp consists of a separate lodge and a bunkhouse with 6 client bedrooms for double occupancy and one 4 person bedroom. The camp has 4 full bathrooms.
Preference points are needed to draw a license on this hunt. These 5-day elk hunts start October 9 and run through October 31. License Type: Limited Quota Elk
---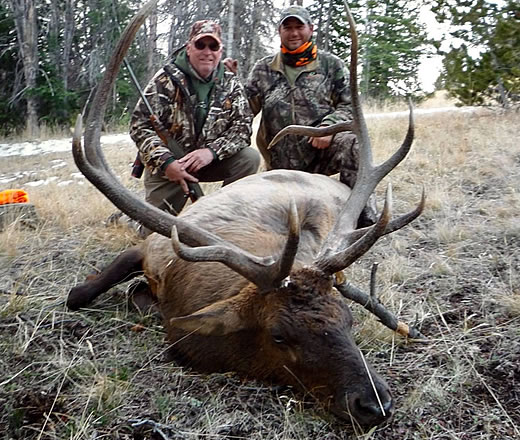 Archery & Rifle Elk
This is a Two-Hour Pack in camp and is located in elk area 67 in Fremont County east of the town of Dubois, Wyoming, and boasts a very high success rate of 95% for both archery and rifle elk hunting with many trophy class bulls taken.
Because it is a pack-in camp and hunts are conducted via horseback, physical conditioning cannot be emphasized enough. Walk, ride a bike, and climb stairs. All will help to improve your chances of success and your experience. If you don't know how to ride take some lessons at a local stable. Even if you know how to ride, get out and ride some before you get here. It will help your conditioning and ensure you don't get saddle sore.
These 5-day, high-opportunity, elk hunts start September 1 and run through October 31
License Type: General Elk
---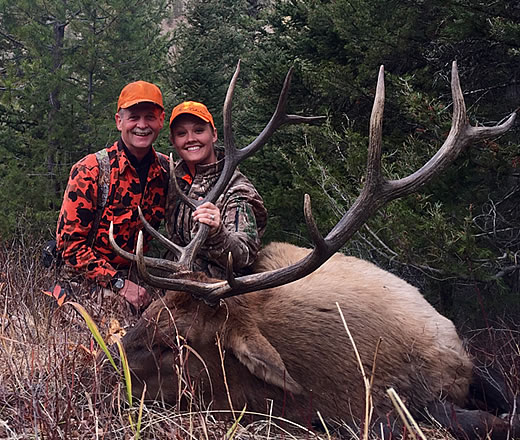 Box Y - Rifle Elk
This rifle elk hunt set in the beautiful Greys River takes place from the Box Y Lodge, the only lodge along the Greys River. Our hunters enjoy individual heated sleeping cabins and private baths in an idyllic mountain setting.
Horsepower is the key to hunting this rugged Greys River country, and we have plenty of it. There is a large resident elk herd that has grown and has continued to increase over the last couple of years. A high bull-to-cow ratio means good odds for success.
These 5-day elk hunts start October 15 and run through October 31. License Type: General Elk