Jeff and Deb Smith are the founders and owners of Seven J Outfitters, Inc. Full time Outfitting since 1993. Offering fully guided Elk hunts on large private leases conducted from Smith Lodge and also National Forest permits conducted from Wilderness Camps. We offer limited Quota and General Elk areas. Highly Experienced, Quality Guides providing a positive, memorable hunting experience.


---
Browse Elk Hunt Options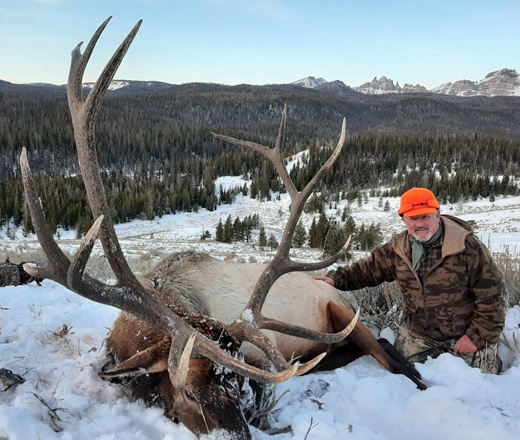 Hunt #1 (General License Area)
This hunt is a wilderness style hunt. Using horses and mules to access three different camps in western Wyoming. The ride into camps can range from a two hour to seven-hour ride. This area holds excellent numbers of resident elk as well as a migratory route in the later fall season. While in camp accommodation includes large wall tents with wood stoves. Our amazing camp staff will provide hearty, stick to your bones meals, and ensure a comfortable stay. Our experienced guides will provide you with excellent hunting experience.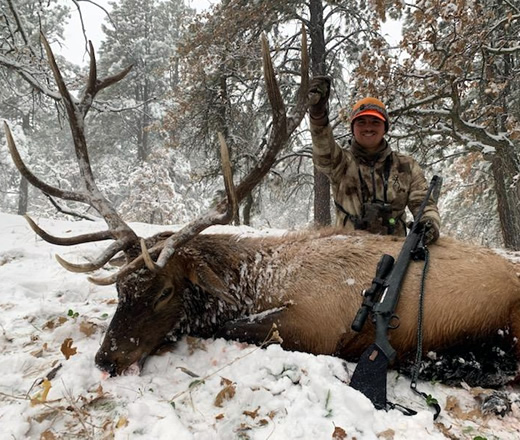 Hunt #2 (General License Area)
This lodge based elk hunt is conducted on private leases in Northeast Wyoming. The hunting country is accessed by pickups and side-by-side UTV/ATVs. Although this is a less physical hunt, hiking is required. These private leases hold good numbers of resident elk. Enjoy your stay in a comfortable bed and wonderful home cooked meals at Smith Lodge. Our outstanding guides with superior area knowledge will provide an excellent hunting adventure.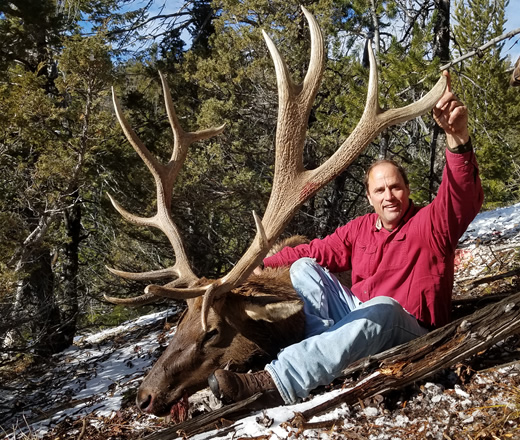 Hunt #3 (Limited Quota Area)
This elk area takes 13+ elk preference points to draw. This area is a wilderness hunt. However, the well-staffed wall-tent camp can be accessed by vehicle. Hunting is conducted with horses, mules, and on foot. This is a large, rough, wilderness elk area. This elk area holds tremendous numbers of elk. Our guides in this area are very well experienced and will provide an outstanding hunting experience.